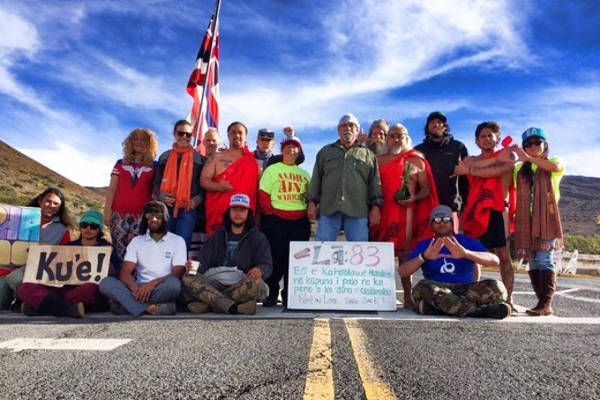 Several times on this blog we've featured the work of Native Hawaiian journalist and filmmaker Anne Keala Kelly, including interviews for Resistance Radio (audio) and for the DGR News Service. Kelly is a strong voice for a radical approach to Hawaiian reclamation of their culture, bringing forth core issues of occupation, cultural appropriation, and sovereignty. The future of Hawai'i is closely linked to the ability of the US to maintain its imperial power across the planet, so what may seem a small and remote fight is actually of great importance to global problems of ecocide and oppression.
Kelly is presently working on a documentary, "Why the Mountain", examining the Mauna Kea TMT resistance and its part in revitalizing a broader Hawaiian struggle for justice and independence. Her indigenous and radical perspectives, in conjunction with her experience making Noho Hewa, should result in a valuable film for furthering discussion and action at home and abroad.
But Kelly needs financial support to complete her work, so DGR is holding a fundraiser. All proceeds will go towards purchasing a new camera so Kelly can most effectively produce this film.
Update: This fundraiser has concluded. Thanks for your support!